The Man Behind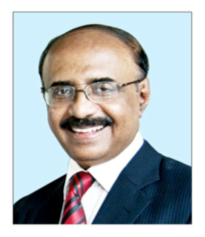 It was the personal traumatic experience of caring his father late Rev. O.C.Kuriakose Kor Episcopa that led Dr. Jacob Roy, a Pediatrician by profession, to turn zealously toform a society for the care and support of people affected with dementia. Even in late 80's none of the medical centres in the country were in a position to offer any significant help to those affected.
In 1991,Tropical Health Foundation of India, a registered Charitable Society, working for the disabled, took the initiative at the instance of Dr. K. Jacob Roy and late Maj. A. V. Thomas (Rtd.), to organize the first National Seminar on Dementia on 16th & 17th November 1991 at renewal Centre, Cochin.
The seminar, attended by early 200 delegates from all over the country, unanimously decided to form a national organization for the welfare of people with dementia. The delegates felt the growing need to create awareness about dementia and to initiate programmes, to provide support for the people affected and their families.
Dr. Monty Barker, Consultant Psychiatrist, University of Bristol, UK delivered the keynote address.
The notable speakers included Dr. Vijay Chandra, then Director of Central Aging and Research, New Delhi, Dr. Venkoba Rao from Madurai Medical College and Dr. Vinod Kumar, AIIMS, New Delhi.

The World Federation of National AD Societies and Alzheimer's Disease International (ADI) awarded provisional membership for ARDSI in 1992 at the 8th Annual Conference held in Amsterdam.
Subsequently in 1993 ADI admitted ARDSI as a full member, thus becoming the first Afro-Asian Organisation to get this unique distinction.
As a result of Dr. Jacob Roy's dedicated involvement, the organization has grown and has been able to spread its activities across the country.
At present ARDSI have 14 chapters in New Delhi, Mumbai, Greater Mumbai, Kolkata, Hyderabad, Goa, Chennai, Bangalore, Coimbatore, Calicut, Cochin, Kottayam, Pathanamthitta and Trivandrum.
Further at his initiative, the National Administrative Office is conducting three respite care centres -- Calicut, Kunnamkulam and Cochin, and a day care centre at Cochin, which is also running a Memory Clinic at Indira Gandhi Co-operative Medical Mission Hospital.
Dr. Jacob Roy was conferred in 2007 with VAYOSHRESHTHA SAMMAN – for Institution of Knowledge, by National Institute of Social Defense, Ministry of Social Justice and Empowerment, Government of India.
He is also been recognized by many institutions like Rotary International, Alzheimer's Disease International etc. for meritorious service.