ARDSI TODAY
As a result of the dedicated work of ARDSI's team of volunteers, the organization has been able to spread across the country. At present ARDSI has Chapters in New Delhi, Mumbai, Greater Mumbai, Kolkata, Hyderabad, Chennai, Goa, Bangalore, Coimbatore, Calicut, Cochin, Kottayam, Pathanamthitta and Trivandrum. Efforts in opening new Chapters are on at various places.
ARDSI offers unique services on its own, which have becomes models for many to replicate:
Harmony Home (Respite Care Centre), Kottappady, near Guruvayoor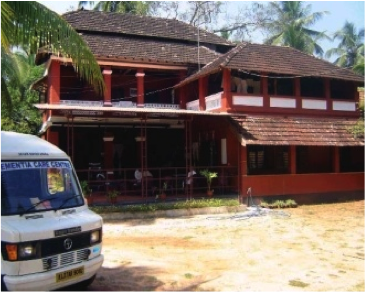 This is the first ever of its kind in India and started functioning on 27th August 2005. This Centre provides round the clock care to people with dementia. This Centre provides mainly respite care service, which also admits people on day care.
Malabar Harmony Home, Calicut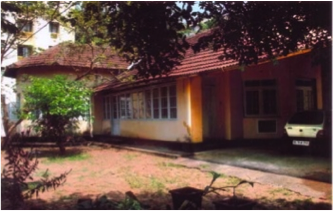 Respite Care Centre inaugurated on 1st April 2007, provides round the clock care both long term and respite care services. Day Care is also functioning here, which is situated in the heart of the city, but in a quite area away from all the distractions of a busy city.
Comprehensive Dementia Care Centre, Cochin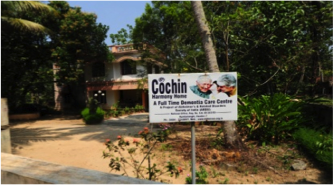 This is the first project of ARDSI, started in 1995. Functional as a full fledged care centre covering over 25 km radial distance in the urban area of Cochin. The Centre provides training to professionals and guidance service to the carers, home care service is also provided for those who need regular care and supervision at home.
Memory Clinic, Cochin.
The first Memory Clinic in the country was started in association with Indira Gandhi Cooperative Hospital, Cochin in 1999. The Memory clinic has been set up for evaluation and diagnostic purposes. Now there are nearly 100 memory clinics in various parts of India.
Carers Support Group & Counselling Services
Care Giver's meeting, individual and group counseling, lectures on various methods of care giving and related issues are being conducted on regular basis.
Certificate Course in Geriatric Care, Cochin, Cochin
A certificate course in geriatric care for six months duration which trains 30 candidates in the field of care of elderly.
Training Programmes supported by NISD
In collaboration with National Institute of Social Defense, Ministry of Social Justice and Empowerment, Government of India, various training programmes are conducted in Cochin time to time.
Research
To studies have been conducted on the prevalence of dementia in rural and urban areas of Cochin. Another study with the support of ICMR in Thrissur district in Kerala has been completed. 10/66 dementia research is being conducted in nearly 8 centres.
Awareness Programmes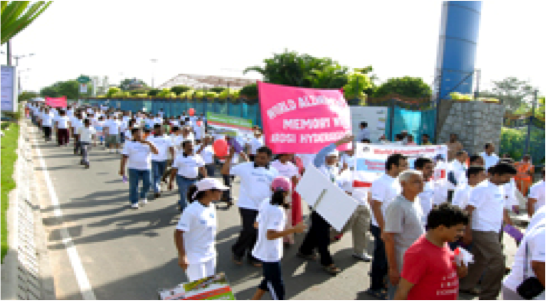 National level conferences, Seminars, and Workshops, awareness through visual, audio and print media, commemoration of World Alzheimer's Day through Chapters, Social Work and Nursing Colleges.